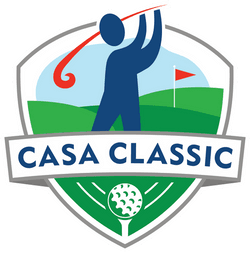 2nd Annual CASA Classic Presented by Union Pacific
August 22, 2022 | Oak Hills Country Club, Omaha, NE
Hosted by Friends of CASA
Event Chairs: Melanie White and Matt & Cassie Jetter
11:00 am Registration
12:00 pm Lunch
12:30 pm Shotgun Start
Post Event Dinner/Program Immediately Following Golf
CASA for Douglas County and Friends of CASA are excited to present the 2nd Annual CASA Classic golf tournament, and would like to invite you to make a difference in a child's life by hosting a foursome and/or sponsoring the event.
Can we count on you to help a child in need? There are over 1,600 children in foster care in Douglas County alone. With your help, CASA will be able to train an additional CASA Volunteers, pay for a child to play football, provide support for educational goals, and so much more. With your help, we can meet our goal of raising $50,000 and become champions to some very deserving children.
Interested in becoming a sponsor? Click here to download the full sponsorship packet.
Check this link or contact casaclassic@casaomaha.org to ensure the sponsorship level is still available.
Presenting ($7,500)

2 Presenting Sponsorships Available
Sponsorship Benefits:

- "Presented by" logo on all signage
- Social media spotlight
- Top logo on website (with link) & emails
- Verbal recognition during event
- Top logo in printed program
- 2 foursomes

Dinner Sponsor ($4,500)

Sponsorship Benefits:

- Signage at event
- Social media spotlight
- Logo on website (with link) & emails
- Verbal recognition during event
- Logo in printed program
- 1 foursome

Beverage Sponsor ($3,500)

Sponsorship Benefits:

- Signage at event
- Social media spotlight
- Logo on website (with link) & emails
- Verbal recognition during event
- Logo in printed program
- 1 foursome

Hole-in-One Sponsor (Hole-in-One Insurance)

Sponsorship Benefits:

- Hole-in-one contest signage at event
- Car allowed on course and check in area
- Social media spotlight
- Logo on website (with link) & emails
- Verbal recognition during event
- Logo in printed program

Golf Cart Sponsor ($2,500)

Sponsorship Benefits:

- Golf cart signage at event
- Name on website & emails
-Can provide swag to be placed in swag bags or on each golf cart
- Verbal recognition during event
- Name in printed program
- 1 foursome

Lunch Sponsor ($1,500)

Sponsorship Benefits:

- Signage at event
-Name on website & emails
- Verbal recognition during event
- Logo in printed program
-Can have promotional table by the grill

Putting Green/Driving Range Sponsor ($1,500)

Sponsorship Benefits:

- Signage at event
-Name on website & emails
- Logo in printed program
- 1 foursome

Keg Sponsor ($1,000)

Sponsorship Benefits:

- Signage at event
-Name on website & emails
- Logo in printed program

Hole Sponsor ($500)

Sponsorship Benefits:

- Hole signage
- Name on website & emails
- Name in printed program
Event Sponsors