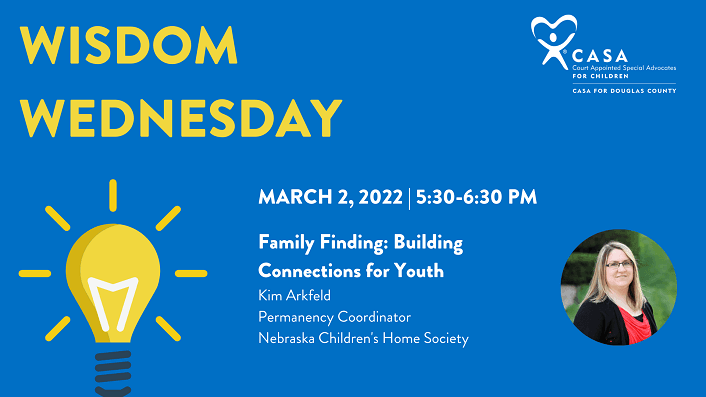 Family Finding is a program that looks to connect at risk youth with people that are supportive. This most often means locating biological relatives or other individuals that the youth has been disconnected from. Our goal is for every youth to have a lifetime network of supportive individuals they can turn to in times of need. Presentation will provide information regarding the process and demonstrate some of the tools used during meetings.
Learning Objectives
In this Zoom presentation, advocates will learn the about the following:
- Ways Family Finding can be used
- Family Finding Process
- Family finding meeting activities
Participants will receive 1 hour of continuing education credit.
Biography:
Kim Arkfeld is a Permanency Coordinator and has been with Nebraska Children's Home Society for seven years. Kim earned her Bachelor and Master's degrees from the University of Nebraska at Omaha. Kim has more than 15 years of experience in child welfare and has worked in many different positions in the field. Kim has become an expert in Family Finding and has been utilizing Kevin Campbell's Model since 2013. Kim travels state wide to oversee the implementation of the Family Finding model, for which Nebraska Children's Home Society
is the sole contract awardee.
Questions?
Giovanni Consolino, Training Coordinator
gconsolino@casaomaha.org | 402-320-3304