Do Good with Chipotle for CASA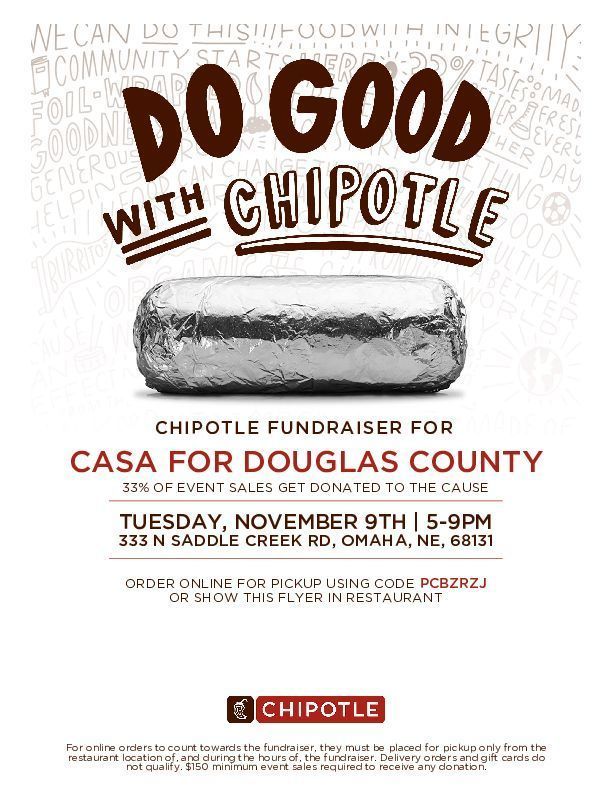 Give yourself a break from cooking! Treat yourself to dinner at Chipotle and support CASA for Douglas County. Join us at Chipotle at 333 N. Saddle Creek Road, Omaha, NE 68131 on November 9th from 5:00-9:00 pm. CASA for Douglas County will receive 33% of all sales during this timeframe.
Ordering inside? Show the flyer when you check out.
Ordering online for pickup? Use the code PCBZRZJ when you make your order.
Help us spread the word by sharing this opportunity with your friends and family!